How To Install Lightroom Presets
If you're new to Adobe Lightroom, then don't worry. Before we dive into the Lightroom presets, we're going to show you how to install and use them to cut your post-processing time in half.
How To Install Lightroom Presets
Adobe Lightroom is the most popular image editing software for photographers. This program can use the thousands of effects and presets available on the internet. This list has taken the best of the best.
Lightroom presets help you to edit your photos in record time by doing a lot of the work for you. Simply try a pre-defined effect while keeping your original image. Then, revert back to it at anytime.
Here's the step by step process on how to install Lightroom presets…
1. First, download the Lightroom preset(s) of your choice from the list below. Most presets come with a .zip extension. Unzip/extract the folder to see the .lrtemplate files inside.
2. Next, open Adobe Lightroom and import your photos.
3. Go to the Preset panel on the left side of the window. Add a new folder as recommended so that the presets will remain organized.
In order to create a new folder, right-click on the presets panel.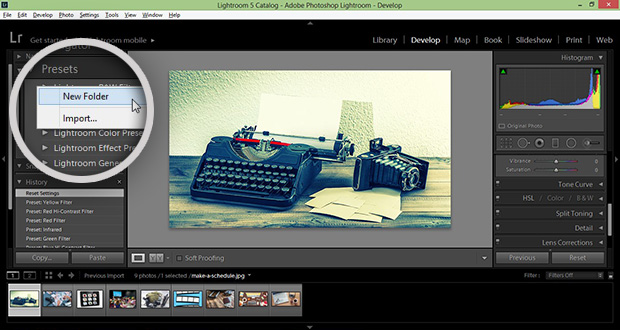 4. Once you have created the folder, right click on your custom created presets folder, and select Import.
A new window will pop up for you to locate your downloaded presets. Simply select the presets of your choice, and click on Open to import them to Lightroom.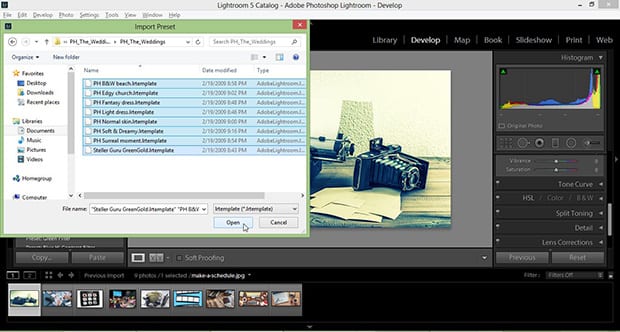 This process will install your presets to Lightroom. Simple enough
enviragallery.com